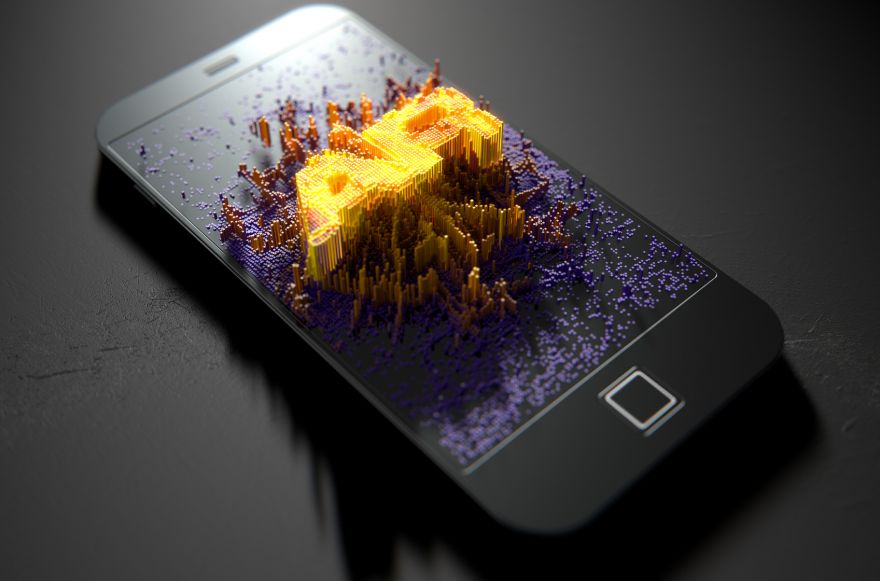 Augmented Reality (AR) and trends in 2019
AR and VR are improved with AI
In the collision of two-letter abbreviations, unlike everything that happened before, the AR and VR developers will integrate intelligent, cognitive functions into their applications.
Computer vision - AI technology (artificial intelligence), which allows computers to understand what they "see" with the help of cameras, is necessary for the operation of AR, allowing to identify and mark objects in the user's field of view. We can expect machine learning algorithms that allow these functions to become more complex and functional.
The Snapchat and Instagram filters that we are used to, for example, false rabbit ears and cat whiskers on selfies are a very attractive AI technology application in conjunction with AR. Their popularity in these and other applications for image enhancement is unlikely to decrease in 2019.
For more scientific use, there is a Google-promising microscope with automatic learning that can extract tissue, which he suspects may be a cancer growth, as the pathologist views the samples through the viewfinder.
VR involves putting people in virtual environments, and these environments, as well as their occupants, are likely to become more intelligent over the next year. Most likely, this will include the enhancement of voice control, based on the processing of the natural language of the AI, an increase in immersion by reducing dependence on icons and menus that are being introduced into the virtual world. Gamers in virtual reality will also face more difficult opponents, as computer-controlled players will react more and adapt to individual game styles.
VR and AR will be used in education and training
Both technologies have obvious uses in education. Virtual environments allow students to practice everything from construction to flight and surgery, without the risk associated with real learning. While an extended environment means that information can be passed on to a student in real time about goals, hazards, or best practices.
This year, Walmart announced that it will use 17,000 Oculus Go headsets to train its employees in skills, from compliance to customer service. In particular, training for retailers is given special attention to learning how to use new technologies: personnel is trained to use new Pickup Tower vending machines in virtual environments before they are deployed in stores.
Also, the US Army announced an agreement with Microsoft to use its HoloLens technology in military training, which means that soldiers will receive real-time readings about the environment. This currently includes indications for providing real-time soldier performance data, such as heart rate and respiratory rate data, but the goal of the study is to develop a search for a path, a goal, and a mission plan.
As VR and AR continue to prove their value in reducing the risks and costs associated with training, we are likely to see an ever faster pace of adoption in industries related to working with expensive tools and equipment, or with hazardous conditions during 2019.
Consumer Entertainment VR hits the mainstream
Well, it was predicted for several years. The introduction of virtual reality in the home has been stable since consumer headsets hit the market a couple of years ago, but the developers of the hardware and applications have not yet reached a positive place when it comes to creating a virtual "virtual application".
But there are some important events taking place that may mean that the year 2019 is the year when we begin to see real actions here. Previous generations of VR headsets were limited in one of two ways. Or, the user must be tied to a large, expensive computer to provide "experience", which limits our mobility and, so, the sense of immersion. Or, relying on low-power mobile technology to manage stand-alone headsets, this means that the quality of graphics is limited, which is another obstacle to dive. Confident that their users will now use cables or low-power displays without limitations, virtual reality developers will create more realistic and accurate simulations of our real world in their virtual worlds. This will mean a more exciting entertainment experience and an unprecedented level of realism in VR games.
Besides being mobile, a new generation of headsets will improve technology to provide a virtual experience, thanks to features such as eye movement tracking and an increased field of view. Again, this will help users feel that they can interact and explore in more natural ways.
Of course, innovations are introduced not only by large players - in a market like virtual reality, but there is also always a place for the weak to shake things up. Amazon lists over 200 different VR headsets available for buy, many of which are created by startups promising new features and capabilities that can change the rules of the game.
VR and AR environments are becoming more collaborative and social
Oculus Facebook procurement in 2016 showed that the social networking giant believed that virtual reality would become vital to how we create shared online environments. Whether it's a virtual "conference call" where participants can see and interact with each other, or chat and relax with friends.
Pioneers, such as Spatial, lead with AR tools for the conference room and office, where users can see virtual boards and circuit boards, and also work together on project documents that are superimposed on real objects.
This year, I also expect to see the Facebook VR Spaces platform, which allows users to meet and chat in virtual reality, exit the beta, and Tencent announced that it plans to add virtual reality to its messaging system WeChatmobile - the most used messenger application in the world.
Combined with the projected increase in sales of VR and AR headsets, this may mean that the year 2019 is the year when we first meet and interact with realistic views of our friends and family in VR.
Augmented Reality in Production
The popularity of AR is growing in this industry, especially since IoT has found its place in the world of production thanks to intelligent objects. AR offers these users a "data-to-person interface", which means that users can use intelligent objects equipped with AR to see a picture of the world, complemented by a rich set of data.
A growing subset of AR software, the Industrial AR platform, is designed to help those who work in manufacturing. These tools not only allow industrial workers to visualize a dataset but can also help with physical work. For example, if an employee needs to repair a part, the contents of the AR can be overlaid on an existing product so that the user can see how the final result should look. Industrial AR tools can also be deployed by many users at the same time so that a manager can see what his or her employee sees when they work in the field.
With the growth of manufacturing jobs, AR software is key to the digital transformation of this industry.
AR in healthcare
AR changed healthcare in an unexpected way - telehealth. Telemedicine is the concept of getting medical advice without being in the same room as your doctor.  Physical therapists can benefit most from this. AR technology allows doctors to prescribe therapy to patients. The AR software allows doctors to map the necessary movements needed for physiotherapy to the patient's body. The specific type of AR software — AR simulators — can provide both physical therapists and other medical professionals with the necessary in-depth training necessary to achieve success in their field.
Mobile AR Disruption
The secret weapon that will lead to the AR boom is mobile devices. The ability to deploy AR on mobile phones or tablets makes it more accessible than VR, which requires headsets. The fact that AR can be used on devices that we all carry in our pockets every day makes adoption easier, less intimidating and more affordable.
With tools like ARKit and ARCore, the AR feature has been enabled on more than 500 million devices.  The iOS app store offers more than 2,000 AR apps, and Google Play over 200. Many of the core apps are games, such as the successful Pokémon Go.
As consumers become accustomed to the experience of AR in their daily lives, barriers to accessing businesses will decline. While no business application has reached this level of success, mobile AR has enormous potential in many different areas. We can expect that AR will lead to massive changes in advertising and rationalization of production processes.