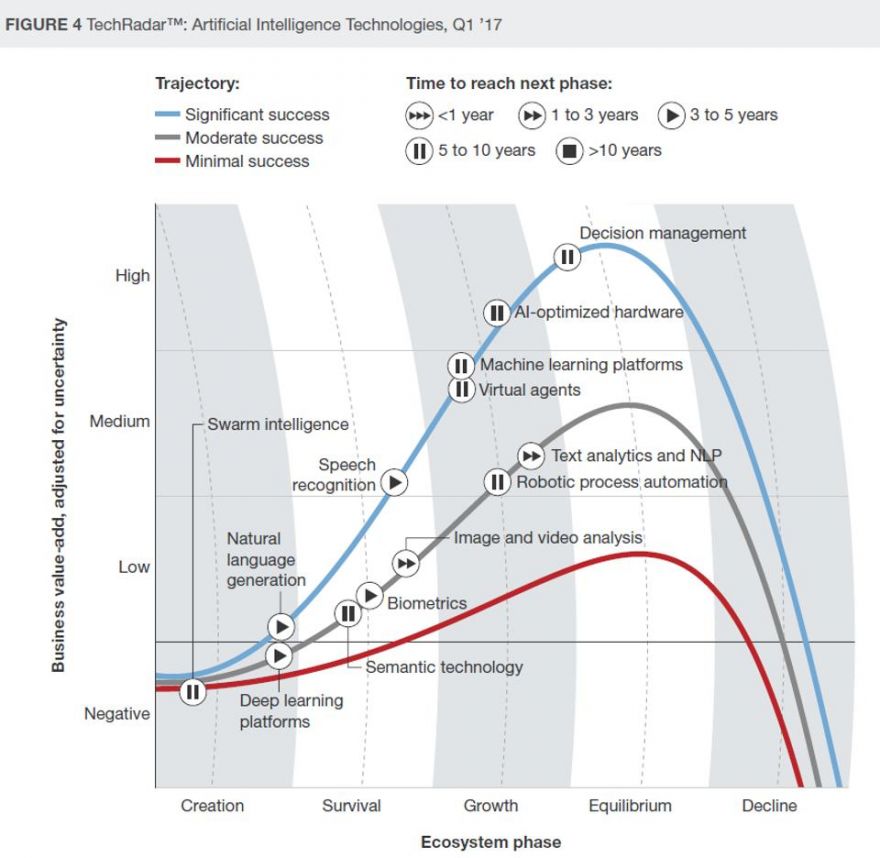 Top 10 Hot Artificial Intelligence (AI) Technologies
   The market for artificial intelligence (AI) technologies is flourishing. Beyond the hype and the heightened media attention, the numerous startups and the internet giants racing to acquire them, there is a significant increase in investment and adoption by enterprises. A Narrative Science survey found last year that 38% of enterprises are already using AI, growing to 62% by 2018. Forrester Research predicted a greater than 300% increase in investment in artificial intelligence in 2017 compared with 2016. IDC estimated that the AI market will grow from $8 billion in 2016 to more than $47 billion in 2020.
   Coined in 1955 to describe a new computer science sub-discipline, "Artificial Intelligence" today includes a variety of technologies and tools, some time-tested, others relatively new. To help make sense of what's hot and what's not, Forrester just published a TechRadar report on Artificial Intelligence (for application development professionals), a detailed analysis of 13 technologies enterprises should consider adopting to support human decision-making.
Natural Language Generation

Machine Learning Platforms

Robotic Process Automation